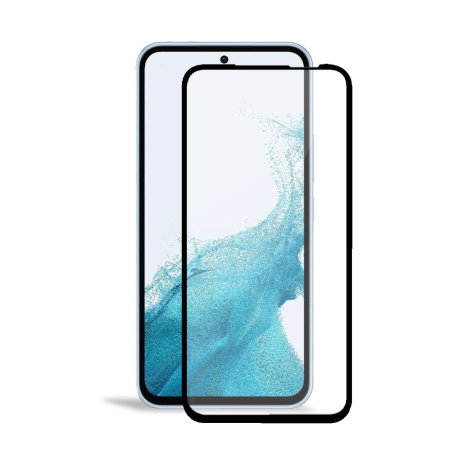 When it comes to protecting the screen of your Samsung Galaxy A54, you have two main options: a tempered glass screen protector or a film screen protector. Both types of screen protectors offer protection against scratches, but there are some differences between them that may make one more suitable for your needs than the other. We'll compare the two types of screen protectors and help you decide which one is the best choice for you.
Olixar Tempered Glass Screen Protector – For Samsung Galaxy A54 5G
The Olixar Tempered glass screen protector for Samsung A54 is made from a type of glass that is heat-treated to make it stronger and more durable than regular glass.
They are usually thicker than film screen protectors and offer better protection against drops and impacts. Tempered glass screen protectors also tend to have a smoother, more responsive feel than film protectors, which can make them more enjoyable to use.
One advantage of tempered glass screen protectors is that they are easy to install as they tend to be more resistant to bubbles and peeling than film protectors, which can be frustrating to install.
Olixar 2 Pack Film Screen Protectors – For Samsung Galaxy A54 5G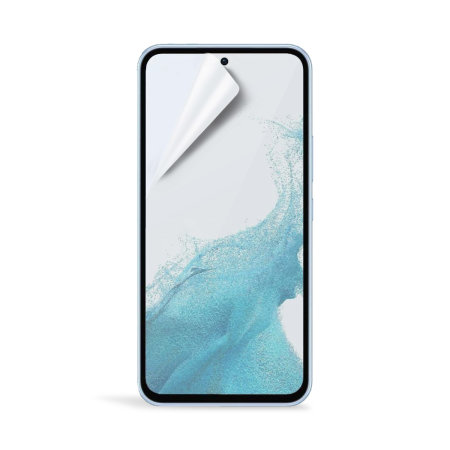 Olixar film screen protectors for the Samsung A54 are made from a thin, flexible material that is applied to the surface of the screen. They tend to be less expensive than tempered glass protectors, in this case, you also get 2 in one pack and are usually thinner and lighter. Film protectors also tend to be more flexible and conform to the contours of the phone's screen, which can make them less noticeable than thicker tempered glass protectors.
One advantage of film screen protectors is that they can also be more resistant to fingerprint smudges and other types of smears and marks. Film protectors can be a good choice if you don't want to add extra weight or thickness to your phone.
Comparison
When it comes to protection against drops and impacts, tempered glass screen protectors are generally the better choice. They are thicker and more durable than film protectors, which means they are better able to absorb the shock of a drop or impact. If you are someone who tends to drop your phone frequently, a tempered glass protector may be the better option.
However, if you are looking for a protector that is lightweight, flexible, and less visible, a film screen protector may be the way to go. Plus as you get 2 in a pack you can replace them when
Overall, both tempered glass and film screen protectors offer advantages and disadvantages depending on your needs. Consider how you use your phone, how often you drop it, and whether you want a protector that is more scratch-resistant or more flexible before making your decision.
---
Make sure you protect your device further with these Samsung Galaxy A54 cases, and why not check out this guide to add wireless charging to your Samsung Galaxy A54.