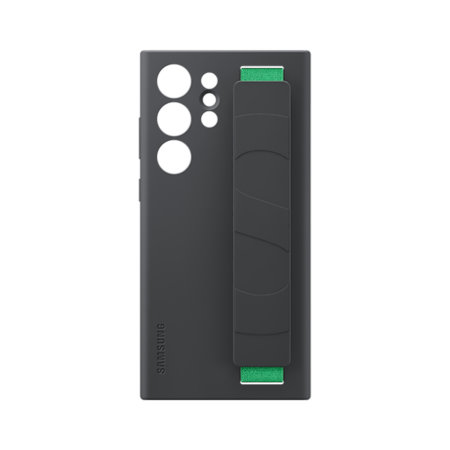 Samsung has finally released the S23 Ultra to the world, and if you're like us you've already got your pre-order in. So next on your list has got to be an S23 Ultra case so it can be protected from day one!
Although the S23 Ultra is Samsung's most durable phone ever, it will still need protection against accidental drops to ensure you don't smash that beautiful 6.8-inch screen! We have chosen the best cases to make sure your S23 Ultra stays in pristine condition.
Official Samsung Silicone Cover Grip Black Case – For Samsung Galaxy S23 Ultra
The first case we have for you is Samsung's official strap case, which is slightly different from last year's version (no they are not cross-compatible). This time rather than the strap being the width of the phone it is more like the Samsung Galaxy Z Fold4 case which has a thin strap along one side of the back.
The strap on the back isn't just for looks as you can slide your fingers through it which will give you more security as even if the phone slips out of your hand the strap will still be attached and therefore your phone too.
The added bit of silicone to the strap should mean that it stays cleaner for longer, which was a bit of a problem with last year's design.
Olixar Novashield Black Bumper Case – For Samsung Galaxy S23 Ultra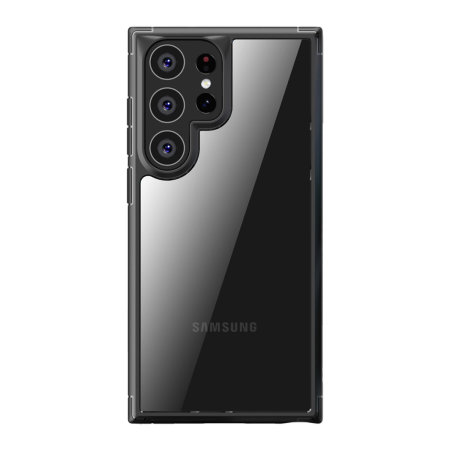 The next case we have is the Olixar Novashield, this is for someone that wants a bit of protection but still wants a thin case. My favourite part about this case has to be the crystal clear back as you can still see the beautiful colour you've chosen your Samsung Galaxy S23 Ultra in.
All the important parts of your S23 Ultra will be protected with this case thanks to having raised bezels around the cameras and screen so even if you do drop it your phone will remain unharmed.
UAG Monarch Pro Carbon Fiber Rugged Case – For Samsung S23 Ultra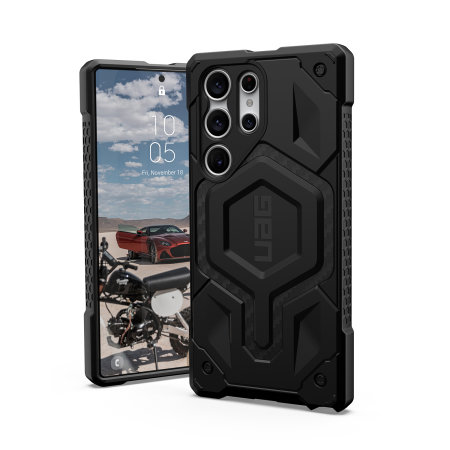 This next case from UAG is if you need some serious protection and unique styling. Now UAG cases have always been exceptional at protecting phones and this is no different, with 5 different layers of premium protection this will survive some serious drops.
Add to this that the phone looks very stylish and has accents of carbon fibre and top-grain leather. When you learn all of this you start to understand why this case costs a good chunk of money.
Official Samsung Rugged Gadget Case – For Samsung Galaxy S23 Ultra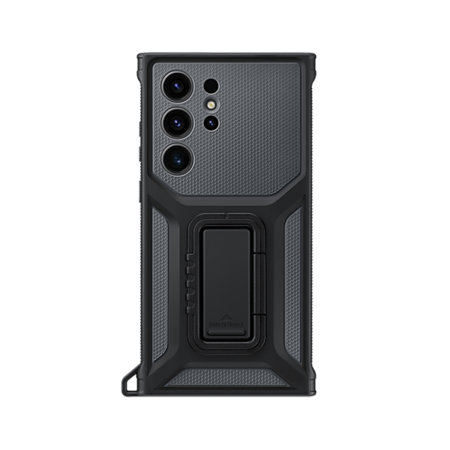 Next up we have a new entry from Samsung with their Rugged Gadget case, now the rugged case on its own is nothing of that much interest, however, it's the gadget part that makes this case one of the best.
See the mounting mechanism on the back of this case opens a work of opportunities similar to MagSafe on iPhone. With this case, you'll get a cardholder and a loop that you can slide your fingers through to give you more security with your phone and best of all as these click into place you don't have to worry about them coming loose like your would with magnetic accessories.
Olixar Ultra-Thin 100% Clear Case – For Samsung Galaxy S23 Ultra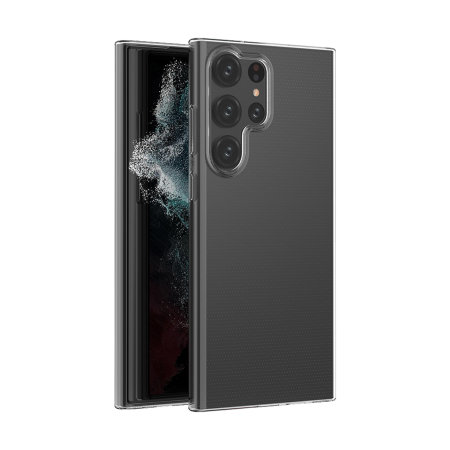 Last up we have one of our best-sellers, the Olixar Ultra-Thin clear case, now it's fairly easy to see why this is people's go-to case. For a start, it is incredibly thin so you add almost no bulk to your S23 Ultra, next as it's a clear case you still get to see the wonderful colour of your phone through it.
Now while this case will keep your device scratch free, it is not going to be the best case for drop protection. So if you are someone that drops your phone often you might want to check out a different clear case.
---
Thanks for reading all about the Samsung Galaxy S23 Ultra cases, make sure you ensure that the screen is protected with a Samsung Galaxy S23 screen protector.