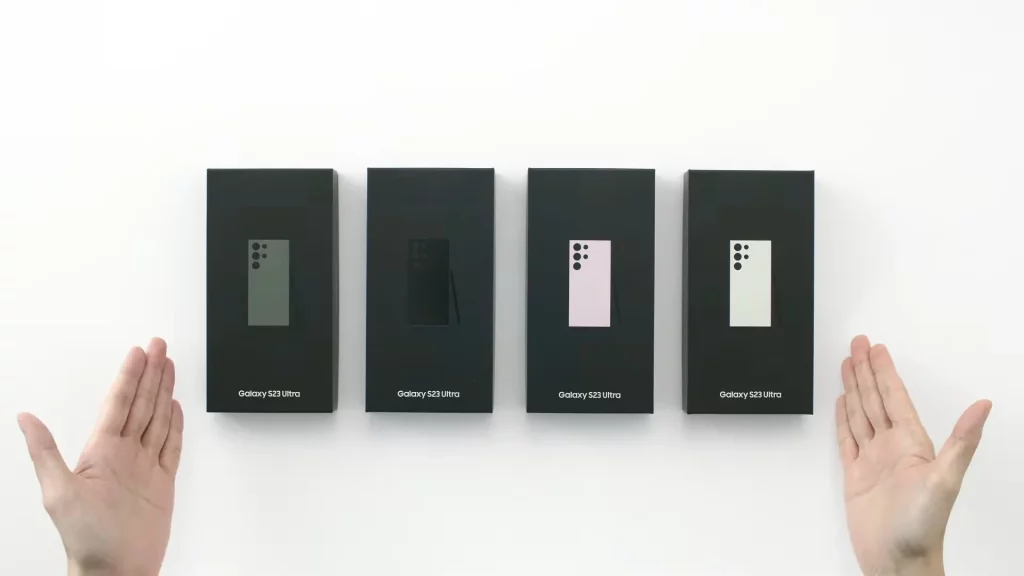 Many are wondering what comes in the Samsung S23 Ultra box and we're here to answer your questions. Unfortunately, over the years Mobile device companies are reducing what comes in the box. They have gotten rid of earphones, chargers, and cases, who knows what will go next?
Similar to the S21 series which was the first Samsung S device to come without a charging adapter, the Samsung S23 Ultra will also come without a charging adapter.
So if you're planning to buy the Samsung S23 Ultra, you'll want to consider purchasing some extra accessories.
What's in the box?
So, the question everyone is asking is, "what's in the box?" and we are here to tell you. Within the Samsung S23 Ultra box comes a small quantity of items which are namely:
Samsung Galaxy S23 Ultra
S-Pen
USB-C to USB-C cable
Documentation
Sim ejector tool
What's not in the box?
There are a number of items that you won't find in this box. These are:
Although Samsung does not provide a charging adapter in the box, they are selling their Official Samsung 45W wall charger, which will safely and quickly charge your device up!
Now you've unboxed your shiny new S23 Ultra, you are probably going to want to keep it protected. Having a Samsung S23 Ultra case is quite essential because the device is quite fragile due to its glass back, add to that, the curved screen also smashes easier than a regular flat one, so you're definitely going to need a Samsung S23 Ultra screen protector.
If you're looking to purchase high-quality Samsung S23 Ultra accessories, check out the Mobile Fun store!