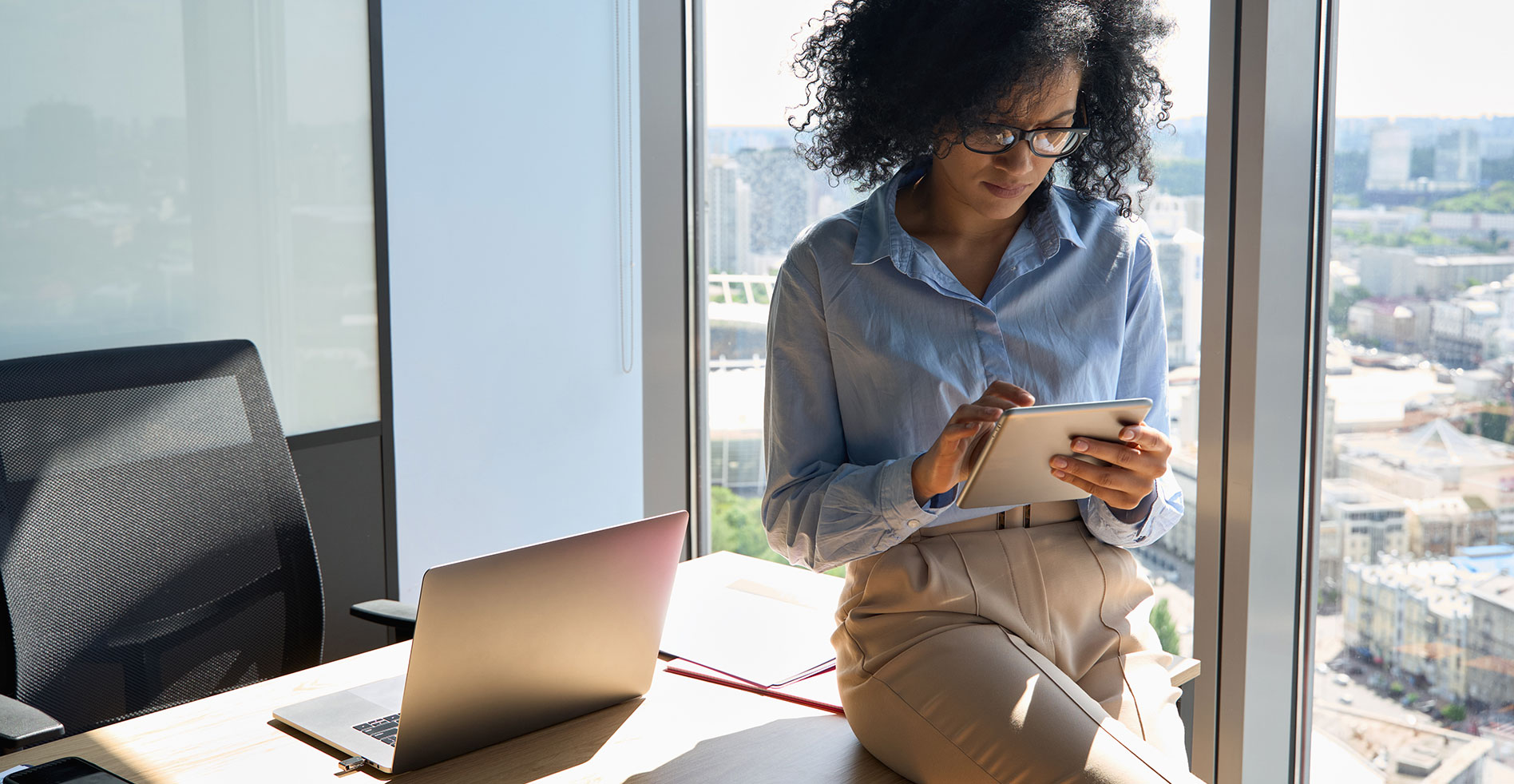 Technology & Tools
Published on: July 1st, 2022
In a post-pandemic world, our workforce is more remote now than ever before. As a result, reliance on mobile devices is at an all-time high. Unfortunately, with remote access to company data comes increased security vulnerabilities. Businesses are completely at the mercy of their employees to follow security policies unless they have mobile device security systems in place. If you're looking for a way to tighten up your mobile security policies and manage mobile devices for your remote team, Mobile Device Management (MDM) solutions may be the answer.
What is mobile device management?
Mobile device management is the practice of managing and monitoring devices with access to sensitive corporate data. Using MDM software, business owners and IT departments can quickly and scalably secure company smartphones, iPads, tablets, and laptops. In addition to keeping company data secure, other functions of MDM include:
Setting up and supporting a wide variety of employee devices with consistent configurations

Keeping business tech and apps up-to-date at-scale

Maintaining device inventory, including who owns the device, where the device is located, user behavior, and more

Troubleshooting devices remotely

Wiping data from lost or stolen devices
MDM includes both corporate-owned and employee-owned devices. Corporate devices can be given to employees with pre-configured software and applications in place, whereas employees' personal devices can be assigned role-based access to data, email, MDM software, apps, and more.
Is mobile device management a software?
No. MDM is a security methodology that uses software, but MDM software is just one piece of a much larger MDM plan. Other critical functions of successful MDM include corporate policies and backend infrastructure.
What are the top reasons to implement MDM solutions for your remote workforce?
Gartner forecasts that in 2022, 31% of workers worldwide will be remote or hybrid remote. Clearly, remote work is here to stay, meaning the importance of security management for mobile devices has never been greater.
Aside from enhanced security and user authentication, implementing mobile device management software offers your company many advantages. Some of the top reasons business owners and IT management choose to utilize MDM include:
Restrict Content or Capabilities
With MDM software, you can restrict capabilities and content that put company data at risk. Common capabilities that companies restrict using MDM platforms include:
Copying and pasting data in or out of a secure container

Forwarding attachments to third-parties

Saving files to SD cards

Sending sensitive data to a printer

Connecting to unauthorized Wi-Fi networks
Remote Locking and Wiping
If an employee loses their device, a business device is stolen, or an ex-employee doesn't turn in their company-owned device, rest assured that you can remotely lock or wipe a device with MDM. Just a few clicks are needed to ensure confidential company data is deleted remotely.
Manage Your Company-Issued Devices at Scale
MDM enables you to seamlessly force software, operating system, and security updates across thousands of managed devices. Whether employees use iOS, Android, Windows, or Apple devices, patches can be easily pushed out at scale. Imagine the time savings and increased security that come with central control for the entire corporate network.
What types of companies should use MDM?
Long gone are the days when only banks, hospitals, and financial institutions had the latest security protocols in place to protect confidential data. Now, any company whose employees regularly access sensitive data should have mobile device management solutions in place as part of the company's much larger enterprise mobility management (EMM) plan.
Does your organization have a Bring Your Own Device (BYOD) Policy? It's still possible to implement MDM to varying degrees. By having a device enrollment and onboarding process for employees' personal devices, you can monitor and restrict access to company data. Another option is geofencing company property to limit what devices can do while on-site.
Ready to harness the scalability and security of MDM for your company? Contact a Computer Troubleshooters office near you to learn more! Our experienced IT providers can help you implement MDM tools and policies, select the right security features for your ecosystem, and safeguard your data without disrupting the productivity of your end users.